Home
Main content starts here, tab to start navigating
Slide 1 of 8
Slide 2 of 8
Slide 3 of 8
Slide 4 of 8
Slide 5 of 8
Slide 6 of 8
Slide 7 of 8
Slide 8 of 8
Welcome to
Novilhos Brazilian Steakhouse
Welcome to the Only Authentic Brazilian Wood-Fired Charcoal Grill in Bellevue!
Reserve your table for lunch or dinner online here or call after 2:00PM daily.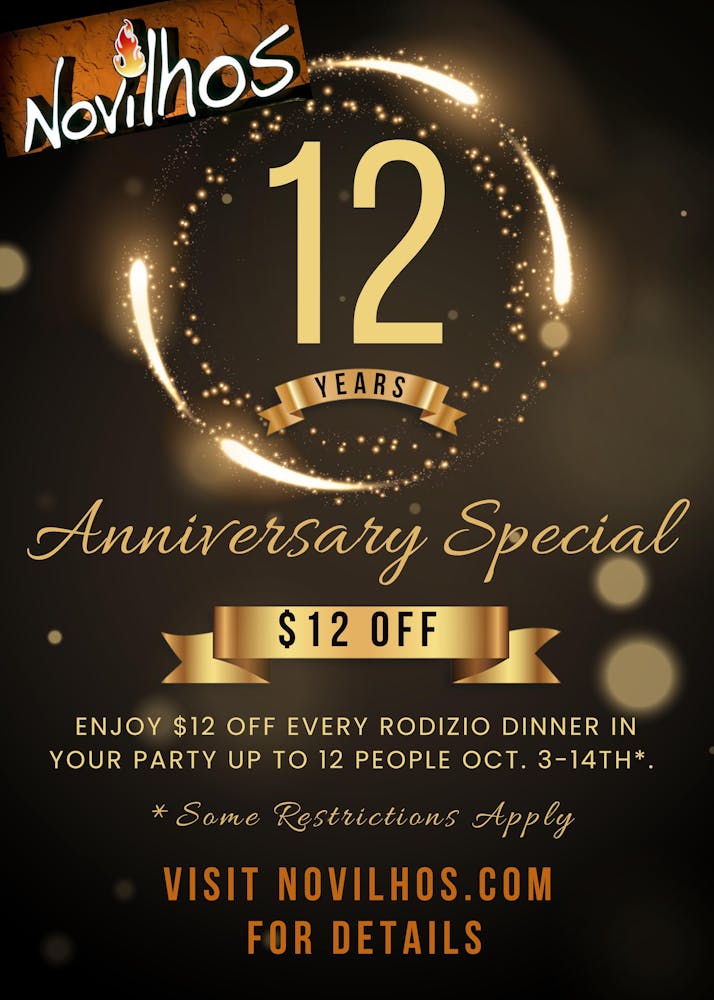 12th Anniversary Special
Thank you to all of our guests for their patronage the past 12 years. We sincerely appreciate your business and the friendships we have made over the years. Please come celebrate our anniversary with us and enjoy $12 OFF your dinner. Some restrictions apply*.
*Save $12 OFF the purchase of every full Rodizio dinner up to $144 on a party of 12 from October 3rd through October 14th, 2022! This $12 OFF special is valid Monday-Thursday only. $12 OFF applies to every full Rodizio dinner purchase your group up to 12 people. Not valid with any other offer. Offer valid October 3rd - 14th, 2022 only. Mention code "Novilhos12" to your server to redeem this special offer.
Take-Out & Delivery Available
Order Take-Out & Delivery online for Dinner 7-days a week.
See menu HERE for delivery or pick-up orders.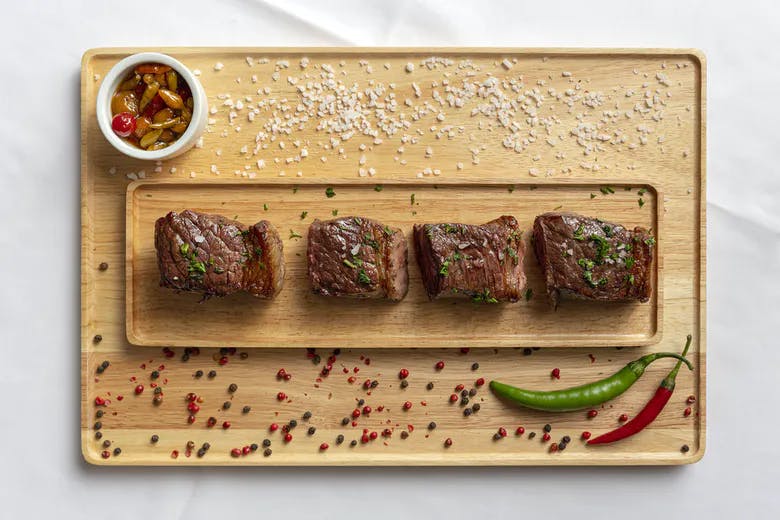 Special Promotions:
The $25 gift card received on Father's Day is valid from 5/21/21 - 10/31/21. Use card any day of the week for lunch or dinner. Not valid with any other offer.